Our
Gallery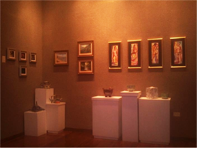 The Frame Centre Gallery has been committed to the presentation of quality Jamaican art in gracious surroundings since its inception, and has hosted numerous premier art exhibitions of some of Jamaica's leading artists for over 30 years.
Elegantly framed and presented paintings by the island's finest artists, both pioneers and its newest talents - are on view. Interesting ceramics and sculpture intermingle with the glowing artworks. Our gallery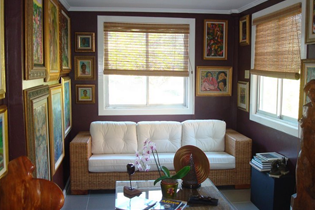 provides a delightful setting for art lovers and visitors to look for the 'special' painting, or just to browse amid a quality selection of the island's art treasures.
'Small Treasures' - November 18th, 2012

Frame Centre held its first exhibition at our new location
5 Ardenne Road
in November of last year. 'Small Treasures' was an exhibition of paintings and ceramics by select Jamaican artists including Kay Anderson, Kacey Ferguson, Barry Watson, Byron Bowden, David Boxer, DB Don, Milton George, Allan Zion and many more.
'Canada & Jamaica at 50' - April 2012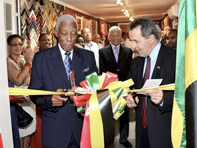 We were proud to host the 'Canada & Jamaica at 50' exhibition in honor of Jamaica's 50th year of independence and our strong relationship with our neighbor to the north Canada.